Shortki: programming for iOs
03.04.2014
tr.en.d updated to version 3.0.1.
• Added a report on the settlement scheme.
• Fixes for displaying graphs on the distribution of amounts by day.
• Introduced functions for correcting faults of iCloud.
28.03.2014
ShortBook version 10.2.2: Some inaccuracies of the previous version fixed.
19.03.2014
ShortBook updated to version 10.2.1.
• Modified application icon.
• Additional view of auxiliary panel.
• Fixed bugs when working with collections.
• Increased stability.
18.12.2013
tr.en.d version 3.0.0: The double budgeting will allow for both long-term trends, and current plans.
11.11.2013
tr.en.d version 2.1.1 released.
• Now photos can be attached to records.
• A new type of graphs in Statistics and in Projects.
• Fixed problem of enabling iCloud synchronization.
28.10.2013
ShortBook version 10.1.1 released. Bug fixes.
25.10.2013
inShort version 5.0.1: Restored compatibility with iOS 5.0.
23.10.2013
ShortBook version 10.1.0 released.
•Added support for OPDS catalogs.
•Additional type of library view.
02.10.2013
inShort version 5.0.0: the program is adapted to the requirements of iOS 7.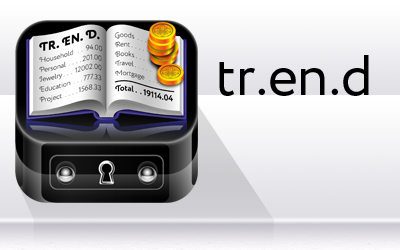 First: spending less does not mean living better.
Second: to make more money, you need to spend more.
Third: the first two rules work only if you know what you are paying for.
In App Store you will easily discover dozens of applications for managing personal finance, and all of them will help you be economical, but tr.en.d beyond that will help you be successful.
The unique tr.en.d accounting system allows you to:
focus not on the expenses themselves, but on the benefits they bring;
learn how expenses affect your life;
estimate how much a day of your life costs and what the money is spent on: urgent needs, pleasure or development;
control your standard of living and analyze its profile;
and as a result: know yourself and your life better, understand your strengths and move on.
In addition, tr.en.d is a handy application for personal finance accounting.
Enter financial records at any date of the past and the future without restrictions.
Open accounts in different currencies.
Group records into projects and monitor the finances in a separate area.
With an easy set-up, create regular payments of two different types: periodic and ongoing.
The application forms a convenient summary for any period: the illustrative graphs and diagrams will help you in analyzing your finances.
Besides, in tr.en.d you will find:
The list of categories and subcategories of arbitrary nesting;
Live currency exchange rates;
Locking the application with a PIN code and a password;
Export of data on the records in csv, xml, html formats;
Synchronization between devices by means of iCloud (this feature is introduced at the beta testing level).
Focus on benefits!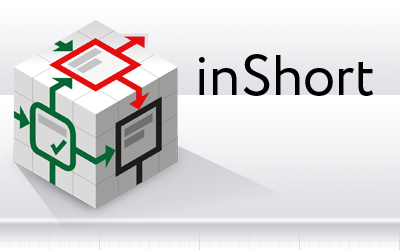 All you can describe inShort you can achieve in reality. To achieve the goal, you should first try to imagine it, visualize. This program will help you do this, moreover, it allows to literally draw your way to the goal — you will just pass on it.
Here are a few examples in which this program can help you:
You have a difficult task, you do not know where to start and how to approach it. Try to approach it with this program and you'll find out where to start and where to move.
Or conversely, you have a lot of problems: you are literally surrounded with task managers and planners, but at the same time feel that you make no headway, like a squirrel in a cage. Draw your goals in this program, and you'll find out, which of your tasks work for your goals and which С against them.
You suspect that business processes in your organization are not optimal and you are doing a lot of unnecessary work? Build a scheme of processes in this program, and you'll see what's what.
Need to plan a complex project? Draw a sketch, and you won't have to constantly make the project plan over in a project manager.
You need to organize the learning process by a mass of sources in a certain order? Build a curriculum inShort, and you won't get lost in the new material.
It is important to understand that this program by itself does not solve problems and does not reach your goals, but it allows to see them in new ways and discover the right direction for your efforts.
Key features:
Building the diagram of processes and resources.
Drill down the diagram elements.
Tracking the execution of processes.
Advanced mode of pre-planning.
Integration with the standard Calendar.
Displaying the list of tasks in the form of a simplified Gantt chart.
Separation of physical and information flows.
Export of diagrams into PDF files.
Cannot solve a problem? Draw it inShort and sort things out with it there. It's like voodoo but it works.
ShortBook
FB2 book reader
"Books can be either short or boring".
Jury Shortki
Bought it, love it!
Tried to use many other Book reader apps, and this is by far the best of them. Excellent text formatting, low energy consumption, user-friendly interface... I recommend this program to every iPhone / iTouch user.
User review
Reading books on portable devices is always a compromise between comfort of reading and text availability. ShortBook offers an original way of solving this problem with its careful approach to text makeup on the limited screen area of iPhone. A lot of experiments with various text compositions and interface layouts have jelled the unique match for convenient reading. If you need to read for a long time, with comfort and without any considerable damage to the sight take advantage of the ShortBook program — a high-end reader.

Free Shortbook Library Edition permits downloading books only from library on this site.
ShortBook is an electronic book reader using unique capabilities of your iPhone. It has everything that is necessary for comfortable reading of books in fb2 format: contents, figures, footnotes and unique text makeup. Handy interface allows finding books quickly and reading them with comfort. Night reading mode will reduce discomfort for those who suffer from sleeplessness and Quick Bookmark function will ensure free browsing through a book.
Book downloading is available via Wi-Fi being handily implemented through the web browser. For your further comfort there are options of choosing font, its size and other settings. Reading can be quickly restarted after a break with one touch of the screen.
The program supports dictionaries in XDXF format. Detaining a finger on a word and activating the button of searching through dictionaries, you'll virtually in a matter of seconds learn the meaning of the tricky word.
Don't seek for compromises, use ShortBook. With ShortBook even a big book will become short.
Wonderful text formating and rendering makes reading a pleasure!
"ShortBook is the best book reader I have seen so far on any mobile device. Author takes maters of text formating and rendering very seriously, which makes the final text almost as easy and pleasant to read as a real book. Built in web browser makes downloading books real easy which is an extra advantage as I hate having to use some additional tools on desktop".
User review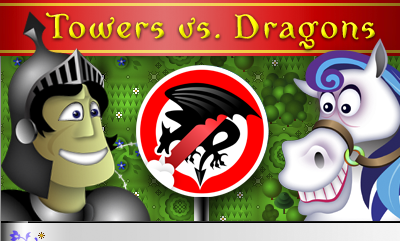 Towers vs. Dragons is a blend of tower defense gameplay and line drawing, which enables players to build their own towers and mana manufacturing plants, as well as draw formidable winged dragons to their deaths. It is a combination that requires strategy for winning.
The object of the game is to protect the kingdom of Mannasgard from dreaded, killer dragons. Players are given an arsenal of fun and powerful weapons for combat, as well as tools for harvesting the life giving mana.
There are fifteen levels in Towers vs. Dragons. When a player makes it to the next level, they are introduced to new elements, which keeps gameplay fresh, interesting and fun.
Towers vs. Dragons features:
Great interface, attractive and easy to use
Build towers and mana factories
Harvest manna
Spectral Lines of Force suck in unsuspecting dragons
15 challenging levels
3 modes of survival
Rich arsenal of weapons
Awesome background music, composed by Mike Weiser (ASCAP)
There is a game center in Towers vs. Dragons. When a player makes a high score, it is displayed on the global leaderboards, thereby inspiring competition between players from all over the world.
The Shepherds of Dragons Tutorial begins with the following lines:
"To slay a dragon is a supreme feat for a noble knight, of course if he is lucky. But when there are hundreds of dragons the case should be taken by professionals who can meet a dragon not only with a sword but also with weapons of mass destruction. Build towers. Draw ways in which dragons will be sent directly to your guns. Put the winged monsters into dragondromes and convert them to manna there. Burn with fire, freeze with the cold, make holes with arrows, smash with cannonballs - you have a rich arsenal, which will be useless without your main weapon: knowledge of strategy and tactics. Learn fighting with dragons in detail and then you will be remembered just as are the heroes who upheld Mannasgard!"
«What a hidden gem of a game. I can't stop playing»
User review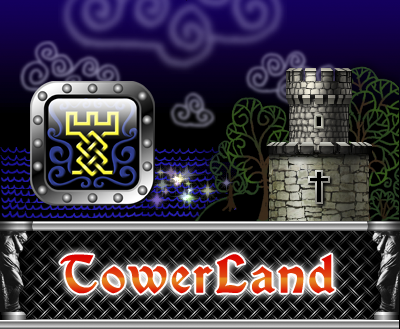 In order to become a Higher Spheres University student every challenger has to show his skills in a special card game, which requires to think wisely, to benefit from natural and magic forces and to see opponent's weaknesses. Battle Mages liked this game so much that for their fights they changed battle sticks for cards.
simple game mechanics where playing one card after another one has to lift its tower skyhigh or to precipitate the opponent's tower to the ground. But you can achieve significant victories only taking specifics of cards and of their creation into account;
a vast map of magical towers, plan the strategy of conquering;
a lot of valuable medals and awards to improve your abilities;
special quests with special awards for their completion;
the cunning Lord standing in your way;
the mystery of the Land of Towers from the Shortki's diary are waiting for you.

To polish their skills in magical battles the chair of ontology developed the free TowerLandT trainer simulating a battle between two magical towers almost completely.
"It has a compelling, strategic overworld element, combined with tactical battles, achievements, alternate win conditions, upgrades, and a beautifully rich and thematic world."
djflippy, Senior Member of touchArcade forum.
"Basically if you play Strongholds and want more depth in the battles and a more strategic long-term campaign mode... then you will LOVE this game. I've been playing non-stop personally."
writingsama, Senior Member of touchArcade forum.
"It's definitely a great game, and I'm still figuring out nuances of the gameplay. Believe me, this will not be a game that you can just zip through in a few hours."
Big Albie, Senior Member of touchArcade forum.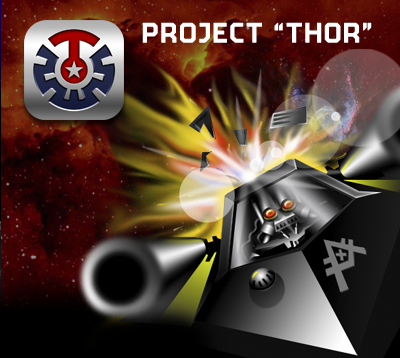 Bounce asteroids off, fight with robots, the salvation of civilization is up to you!
After wars called Mechanical only 8000 people survived. They took refuge on a small planet safely hidden inside a large asteroid field. The shelter of mankind was created in advance and equipped with a unique system of planetary protection "Thor". In one of its projections the system resembles by its shape Mjollnir — the god Thor's hammer, which determined its name. Rotating around an axis of the planet the protection system repels all attacks, with no damage.
First, the new Commander has to repel asteroid attacks, the game at this stage is contrary to Arkanoid having as the objective to prevent falling of an asteroid close to the populated areas of the planet. Later, the system will be equipped with the Battle platform. Now "Thor" not just silently beats asteroids back but can also "answer" with a plasma charge. Also, the battle platform allows to expand the armor, which is able to cover the entire planet by a protective circle. Unlike the system "Thor", the armor gets damaged and must be constantly renewed. Good news -- our hammer protects the armor that is directly above it against damage and moreover gradually mends it. Now the gaming style has changed: we need to shoot down small asteroids (for big ones the weapon is yet too weak) and continuously monitor the state of the armor defending and mending its weak segments.
The main task of the Commander will be to study new types of armor, to improve the battle platform and to constantly expand the power grid. Three types of weapons: plasma gun, volley gun and ray gun — will be at our disposal. First two can be used in the single shooting mode, in the automatic mode and in the accumulative mode (firing a ball of energy that's the more powerful, the longer it is charged up). Firing energy is determined by the player and the capabilities of the energy system.
"Tons of fun. Starts off simple but ramps up. I like the customization, as well as the polish in the game. Controls are pretty tight, and the dev is committed to updating the game. If you dont trust me, check out the gameplay videos. Game is no joke. Lots of fun."
User review